Adhesive Printable Vinyl Film for Signs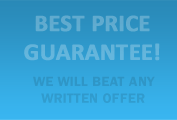 Adhesive Vinyl Film for Signs
ITEM #
Dimension
Adhesive Printable Vinyl Film for Signs price
Add To Cart
1 Roll
5+ Rolls
10+ Rolls
25+ Rolls
APVF30165
30" X 165'
$90.25
$86.45
$82.65
$77.90
Add
APVF50165
50" X 165'
$138.70
$132.86
$127.02
$119.72
Add
APVF60165
60" X 165'
$154.85
$148.33
$141.81
$133.66
Add
Why pay others more when our price is starting from just : 0.16 \SQF?

A 3.6 mil thick, calendared , glossy white PVC vinyl film with a clear, permanent pressure sensitive acrylic adhesive. Our Printing Vinyl Rolls are Waterproof and Ideal for high resolution prints, Signs and graphics for outdoor and indoor use. Compatible for Inkjet printing with any Solvent \ Eco Solvent printer. Expected to last 3-4 years outdoors (under normal conditions), And much longer if used indoors.

Highest resolution Waterproof Vinyl for outstanding Printing quality.

Brighter and more vivid Colors.

High gloss surface –Guaranteed to make an impression

Suitable for any Eco Solvent \ Solvent Inkjet printer.

Permanent, acrylic, pressure-sensitive adhesive.

Easy Release liner.

3.6 Mil thick.
There are no products listed under this category.