3-1/4" Wood Picture Frames JH Series
CLICK HERE TO BOOKMARK THIS PAGE
Black and Gold Black Black and Sliver Cheery and Gold
Maple Rustic Brown Walnut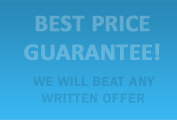 ITEM #
SIZE
FRAME PRICE
Add To Cart
1
3
5
10
25 +
3WPFJHCS

CUSTOM SIZE

CUSTOM SIZE

SAVE 10%

SAVE 25%

SAVE 35%

SAVE 50%

Add

3WPFJH46
4X6*
$15.23
$14.76
$14.28
$13.33
$12.67
Add
3WPFJH47
4X7*
$15.23
$14.76
$14.28
$13.33
$12.67
Add
3WPFJH410
4X10
$17.52
$16.81
$16.11
$14.01
$13.31
Add
3WPFJH412
4X12
$16.67
$16.00
$15.33
$13.33
$12.67
Add
3WPFJH55
5X5*
$15.23
$14.76
$14.28
$13.33
$12.67
Add
3WPFJH57
5X7*
$15.23
$14.76
$14.28
$13.33
$12.67
Add
3WPFJH612
6X12*
$18.22
$17.52
$16.81
$16.11
$14.71
Add
3WPFJH77
7X7
$16.67
$16.00
$15.33
$13.33
$12.67
Add
3WPFJH79
7X9
$17.52
$16.81
$16.11
$14.01
$13.31
Add
3WPFJH710
7X10
$16.67
$16.00
$15.33
$13.33
$12.67
Add
3WPFJH711
7X11*
$18.22
$17.52
$16.81
$16.11
$14.71
Add
3WPFJH88
8X8
$16.67
$16.00
$15.33
$13.33
$12.67
Add
3WPFJH810
8X10
$16.67
$16.00
$15.33
$13.33
$12.67
Add
3WPFJH8511
8.5X11*
$21.89
$20.95
$20.47
$19.88
$18.08
Add
3WPFJH812
8X12*
$17.33
$16.67
$16.00
$15.33
$14.00
Add
3WPFJH912
9X12*
$17.33
$16.67
$16.00
$15.33
$14.00
Add
3WPFJH924
9X24*
$40.66
$39.40
$30.50
$29.55
$28.64
Add
3WPFJH1010
10X10*
$18.22
$17.52
$16.81
$16.11
$14.71
Add
3WPFJH1012
10X12*
$18.22
$17.52
$16.81
$16.11
$14.71
Add
3WPFJH1013
10X13*
$18.22
$17.52
$16.81
$16.11
$14.71
Add
3WPFJH1015
10X15
$21.72
$20.67
$38.13
$17.52
$16.46
Add
3WPFJH1020
10X20*
$29.03
$28.41
$27.81
$27.21
$26.00
Add
3WPFJH1114
11X14
$19.33
$18.33
$17.33
$16.67
$15.67
Add
3WPFJH1116
11X16*
$25.42
$24.79
$29.51
$23.51
$22.88
Add
3WPFJH1117
11X17*
$24.19
$23.59
$28.08
$22.37
$21.77
Add
3WPFJH1212
12X12
$19.33
$18.33
$17.33
$16.67
$15.67
Add
3WPFJH1216
12X16
$20.67
$19.67
$36.28
$16.67
$15.67
Add
3WPFJH1217
12X17*
$31.51
$30.01
$44.49
$28.51
$27.51
Add
3WPFJH1218
12X18*
$29.99
$28.56
$42.34
$27.13
$26.17
Add
3WPFJH1220
12X20*
$40.66
$39.40
$30.50
$29.55
$28.64
Add
3WPFJH1224
12X24*
$40.66
$39.40
$30.50
$29.55
$28.64
Add
3WPFJH1236
12X36*
$43.54
$42.94
$22.93
$39.98
$36.18
Add
3WPFJH1313
13X13*
$33.04
$31.78
$30.50
$29.23
$27.95
Add
3WPFJH1319
13X19*
$32.83
$31.58
$30.31
$29.05
$27.78
Add
3WPFJH1414
14X14*
$27.65
$26.34
$25.17
$24.14
$22.68
Add
3WPFJH1417
14X17*
$27.65
$26.34
$25.17
$24.14
$22.68
Add
3WPFJH1418
14X18*
$26.32
$25.06
$23.95
$22.97
$21.58
Add
3WPFJH1420
14X20*
$37.46
$35.85
$33.95
$32.92
$31.46
Add
3WPFJH1422
14X22
$38.63
$36.58
$33.95
$32.92
$31.46
Add
3WPFJH1515
15X15*
$27.65
$26.34
$25.17
$24.14
$22.68
Add
3WPFJH1530
15X30*
$57.06
$55.73
$54.42
$53.08
$50.44
Add
3WPFJH1616
16X16*
$27.65
$26.34
$25.17
$24.14
$22.68
Add
3WPFJH1620
16X20
$30.08
$28.89
$27.57
$25.76
$24.37
Add
3WPFJH1622
16X22*
$37.46
$35.85
$33.95
$32.92
$31.46
Add
3WPFJH1624
16X24*
$37.46
$35.85
$33.95
$32.92
$31.46
Add
3WPFJH1625
16X25
$38.63
$36.58
$33.95
$32.92
$31.46
Add
3WPFJH1628
16X28
$38.63
$36.58
$33.95
$32.92
$31.46
Add
3WPFJH1640
16X40
$97.46
$93.84
$90.24
$63.93
$61.83
Add
3WPFJH1717
17X17
$31.61
$30.36
$28.97
$27.07
$25.61
Add
3WPFJH1722
17X22*
$55.73
$54.42
$53.08
$51.75
$50.44
Add
3WPFJH1818
18X18*
$37.46
$35.85
$33.95
$32.92
$31.46
Add
3WPFJH1824
18X24*
$35.65
$34.11
$32.30
$31.33
$29.94
Add
3WPFJH1826
18X26
$71.67
$69.00
$66.36
$47.01
$45.48
Add
3WPFJH1836
18X36
$71.67
$69.00
$66.36
$47.01
$45.48
Add
3WPFJH1925
19X25*
$55.73
$54.42
$53.08
$51.75
$50.44
Add
3WPFJH1927
19X27*
$55.73
$54.42
$53.08
$51.75
$50.44
Add
3WPFJH2020
20X20*
$37.46
$35.85
$33.95
$32.92
$31.46
Add
3WPFJH2024
20X24
$36.76
$34.81
$32.30
$31.33
$29.94
Add
3WPFJH2026
20X26*
$57.06
$55.73
$54.42
$53.08
$50.44
Add
3WPFJH2027
20X27*
$57.06
$55.73
$54.42
$53.08
$50.44
Add
3WPFJH2028
20X28*
$57.06
$55.73
$54.42
$53.08
$50.44
Add
3WPFJH2030
20X30*
$54.30
$53.04
$51.78
$50.52
$48.00
Add
3WPFJH2060
20X60
$223.71
$169.47
$102.92
$92.18
$86.33
Add
3WPFJH2222
22X22*
$57.06
$55.73
$54.42
$53.08
$50.44
Add
3WPFJH2228
22X28*
$53.04
$51.78
$50.52
$49.25
$48.00
Add
3WPFJH2334
23X34
$71.67
$69.00
$66.36
$47.01
$45.48
Add
3WPFJH2424
24X24
$71.67
$69.00
$66.36
$47.01
$45.48
Add
3WPFJH2430
24X30
$58.86
$56.51
$54.15
$50.54
$46.49
Add
3WPFJH2431
24X31
$71.67
$69.00
$66.36
$47.01
$45.48
Add
3WPFJH2432
24X32
$71.67
$69.00
$66.36
$47.01
$45.48
Add
3WPFJH2434
24X34
$71.67
$69.00
$66.36
$47.01
$45.48
Add
3WPFJH2436
24X36
$63.58
$61.21
$58.86
$44.74
$43.28
Add
3WPFJH2448
24X48*
$137.19
$125.90
$95.72
$56.22
$55.19
Add
3WPFJH2530
25X30
$71.67
$69.00
$66.36
$47.01
$45.48
Add
3WPFJH2727
27X27
$71.67
$69.00
$66.36
$47.01
$45.48
Add
3WPFJH2739
27X39
$78.42
$75.51
$72.61
$51.44
$49.76
Add
3WPFJH2740
27x40
$80.47
$77.47
$74.51
$52.79
$51.06
Add
3WPFJH2741
27x41
$82.51
$79.45
$76.40
$54.12
$52.35
Add
3WPFJH3040
30X40
$114.06
$102.76
$95.72
$79.01
$73.16
Add
3WPFJH3636
36X36
$131.15
$118.17
$110.08
$90.86
$84.13
Add
3WPFJH3648
36X48
$189.58
$143.62
$102.92
$92.18
$86.33
Add
3WPFJH3672
36X72*
$320.48
$282.01
$268.58
$149.56
$147.18
Add
3WPFJH4040
40X40*
$229.73
$206.76
$196.39

$100.51

$98.91

Add
3WPFJH4050
40X50*
$229.73
$206.76
$196.39

$100.51

$98.91

Add
3WPFJH4060
40X60*
$229.73
$206.76
$196.39

$100.51

$98.91

Add
3WPFJH4848
48X48*
$229.73
$206.76
$196.39

$100.51

$98.91

Add
3WPFJH4860
48X60*
$229.73
$206.76
$196.39

$100.51

$98.91

Add
3WPFJH4872
48X72*
$258.45
$227.43
$216.60

$120.61

$118.69

Add
3WPFJH4896
48X96*
$387.67
$341.14
$324.90

$180.91

$178.03

Add
3WPFJH6060
60X60*
$387.67
$341.14
$324.90
$180.91
$178.03
Add
3WPFJH6096
60X96*
$516.90
$454.86
$433.20
$241.22
$237.38
Add
3WPFJH7272
72X72*
$516.90
$454.86
$433.20
$241.22
$237.38
Add
3WPFJH7296
72X96*
$775.35
$682.29
$649.80
$413.52
$356.07
Add
*Will accommodate a 0.75" Deep Canvas.
UNFINISHED FRAMES AND OTHER COLORS AVAILABLE BY REQUEST
*SOME WOOD FRAMES COLORS\SIZES MAY NOT BE IN STOCK-PLEASE ALLOW APPROXIMATELY 10 BUSINESS DAYS FOR THE PRODUCTION, OR CALL US TO CHECK AVAILABILITY.
*FOR
FASTER SERVICE \ BETTER QUALITY \ LOWER PRICE:
WE STRONGLY SUGGEST CHOOSING THE POLYSTYRENE FRAMES-MADE IN THE U.S IN 1-3 DAYS.
woo