Product Description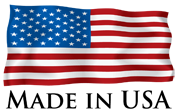 ITEM #
SIZE
PRICE PER PIECE
QTY. PER CASE
5 PCS (1 Case)
10 + PCS (2 Cases +)
20 + PCS (4 Cases +)
112ISC3030
30X30*
$17.24
$13.17
$12.51
5

CASE QUANTITY
5 Per Case
PRICE PER PIECE
$

17.24

\$

13.17

\$

12.51

PRICE FOR CASE
$86.19\$65.86\$62.56

Save Up to 20% - On All Canvas

Discount

Coupon Code

5% Off Orders Of $250 And Up

D31160OEQI9

7.5% Off Orders Of $500 And Up

H4FY2E9TOF

10% Off Orders Of $1500 And Up

VQD82179802X3

15% Off Orders Of $3000 And Up

Y4RXIL636

20 % Off Orders Of $6000 And Up

TQ2WS8GJ7ZO

Made In The U.S.A:
Proudly Cut and hand stretched in our N. Hollywood facility in just 1-2 days

Gallery Stretched:

The same fine cotton canvas described above, now comes stretched on kiln dried stretcher bars. All Canvas is Gallery stretched which means that the staples are only in the back and cannot be seen once canvas is on the wall.

We use

13 oz Triple Primed canvas

- thicker, stronger and more durable than most of our competitors.

Triple Primed:

All canvas is coated with 3 layers of gesso, making it ready to paint on and smoothing the surface for medium-smooth texture.

Rust Free:

Every staple we use is galvanized, eliminating staple corrosion.

Perfect Angles:

We use machinist accuracy in creating perfect 90 degree angles while assembling all our stretcher bars frames.

No Rubber or Vinyl Splines:

Our canvases do not use splines thus eliminating the risk of the spline popping out --which produces a loose canvas which will ultimately need re-stretching.

Kiln Dried Stretcher Bars + Braces :

Make the frame extra strong and stable- guaranteed not to warp.

Any canvas over 30" is braced to add extra strength.

Sizes 36x48 and up Also includes corner braces.

NEED TO STRETCH CANVAS ?

CLICK HERE

NEED TO PAINT ON CANVAS ? CLICK HERE

* - Indicates that the canvas has a middle bar (brace) for extra strength..




NEED A DIFFERENT SIZE? PLEASE CONTACT US FOR A QUOTE. ANY SIZE CAN BE MADE!
Product Videos
Custom Field
Product Reviews
You May Also Like...