Kraft Paper Rolls
CLICK HERE TO BOOKMARK THIS PAGE
The number 1, low cost, multi purpose packaging\wrapping\cushioning material.

Wrapping: wrap Pallets, boxes , gifts, books ,art work for safe storage and delivery.

Cushioning: The leading product designed to fill voids inside shipping boxes. Much cheaper (to buy and ship) than packing peanuts and other cushioning items.

Heavy Duty: 70 lbs paper provides superior strength and better protection than lighter weight paper. (sold by many of our competitors).

Saves You time and Money: Our 70 lb. kraft paper is thicker and stronger than most others. Which means you will need less layers and less labor time to wrap your items.

Environmentally Friendly: 100% recycled paper.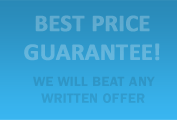 ITEM #
BASIS WT.
WIDTH
ROLL LENGTH
WEIGHT (LBS)
ROLL PRICE
Add To Cart
1

5

10

20+

KP-12600
70 lb.
12"
600'
14
$11.00
$10.00
$10.00
$9.00
Add
KP-18600
70 lb.
18"
600'
21
$19.00
$17.00
$17.00
$16.00
Add
KP-24600
70 lb.
24"
600'
28
$22.00
$20.00
$19.00
$18.00
Add
KP-30600
70 lb.
30"
600'
35
$28.00
$25.00
$24.00
$23.00
Add
KP-36600
70 lb.
36"
600'
42
$37.00
$34.00
$33.00
$32.00
Add
KP-48600
70 lb.
48"
600'
56
$48.00
$45.00
$43.00
$42.00
Add