Product Description
| | |
| --- | --- |
| Wholesaleartsframes.com is proud to introduce : | |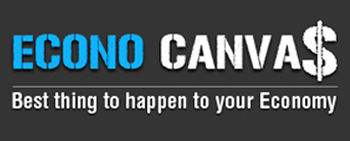 ITEM #
SIZE

Qty
per Box

Irregular Economy Stretched Canvas 5/8 Econo Black
PRICE PER PIECE
20 PCS (1 BOX)
IRSC1620B58EB
16 X 20
20
$2.41
$48.32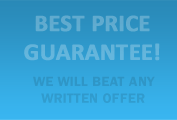 IRREGULAR CANVAS CLEARANCE SALE : 20% OFF
May have defects including (but not limited to) :some stains ,warped stretcher bars\ angles that are not exactly 90 degrees\ corners may not be stretched very tightly. Suggested for training purposes only. (for perfect quality canvas please choose from the other categories).
Our Irregular Economy Stretched Canvas is the lowest priced black stretched canvas in the U.S!
It is the best halfway point between canvas panels and professional artists' stretched canvas!
The number one low cost alternative - our Economy Stretched Canvas was designed to give students\ aspiring artists the experience and brush response of painting on a stretched canvas surface .
Made from 100% cotton duck canvas with acid free acrylic black primer, Economy Stretched canvases are stretched around a wood stretcher frame and stapled onto to the back for clean, paintable edges that are 5/8" deep.
Our Economy Stretched Black primed canvases are ideal for deep color palettes, tole art, mixed media and black-light art, as well as for making light colors stand out against the much darker black background .
Why Prime your canvas in black when our Irregular Economy Stretched Canvas is so inexpensive?
Sold in boxes of 20.
Gallery Stretched
All Canvas is Gallery stretched which means that the staples are only in the back and cannot be seen once canvas is on the wall, resulting in paintable edges.
Thicker\stronger canvas:
We use 7 oz Triple Primed Black canvas- stronger and more durable than most of our competitors for Economy grade canvas.
Triple Primed:
All canvas is coated with 3 layers of acid free Black acrylic gesso, making it ready to paint on (with acrylics, oils, alkyds and more) and smoothing the surface for medium-smooth texture.
Rust Free:
Every staple we use is galvanized, eliminating staple corrosion.
Perfect Angles:
We use machinist accuracy in creating perfect 90 degree angles while assembling all our stretcher bars frames.
No Rubber or Vinyl Splines:
Our canvases do not use splines thus eliminating the risk of the spline popping out --which produces a loose canvas which will ultimately need re-stretching.
Kiln Dried Stretcher Bars: :
Make the frame extra strong and stable- guaranteed not to warp.
NEED TO STRETCH CANVAS ?
CLICK HERE
NEED TO PAINT ON CANVAS ?

CLICK HERE
Product Videos
Custom Field
Product Reviews
You May Also Like...